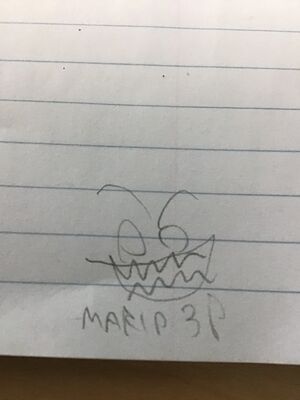 Mario 3D is a horror game made by Neenteendo in 1975, for the Neenteendo Play Thing.
The gameplay involves Mario chasing Luigi. You play as Luigi and walk through a dark house as Mario shouts "HEY LOOK! IM IN THREEE DEEEY!!!!!" There is no possible way to win or lose.
The plot involved a pair of 3D glasses being found in the back of a truck, that was later revealed to be made by the BBC. Whenever you use it, people see you popping out at them. This made Mario very excited so he decided to chase Luigi bragging about the fact that he is in 3D, but inside of a random cabin in the woods.
Reception
Edit
The game was positively reviewed with most calling it "A wonderful thriller." It got a 777/10 on IGN.
Community content is available under
CC-BY-SA
unless otherwise noted.